Harry Redknapp joined by 4m in Sandbanks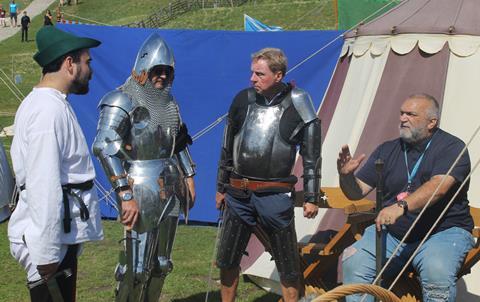 The 30-minute opener, which sits in ITV's Corrie sandwich slot, was virtually level with ITV's 3.8m (21.8%) slot average and slightly up on share.

The show, in which Redknapp was joined by former footballer Neil Ruddock and fellow I'm a Celeb victor Joe Pasquale, was helped along by a boost in 55-64 share – which increased from 22.7% benchmark to 29.6% (1m).

Naked Television's four-parter was virtually level with last year's Broadcast Award-winning Harry's Heroes, which opened with 3.9m (23%) before losing 300,000 viewers for its second episode.

It comfortably defeated the first half of BBC1's DIY SOS (2.6m / 14.6%) to take the 8pm-8.30pm slot.

ITV also stole the 9pm slot with one-off doc Cilla: the Lost Tapes, which interested 3.3m (18.8%)

ITN Productions' single, which showed behind-the-scenes footage from the Blind Date star's video collection, was around 400,000 shy of the 3.7m (19.7%) slot average but almost doubled BBC1's Spy in the Wild closer (1.8m / 10.4%).