What Harry Redknapp Did Last Summer
The former football manager's life in Sandbanks isn't all about yachts, mansions and celebrity friends – we also wanted to show him picking up dog poo on the beach, says Isobel Williams

Harry Redknapp's Sandbanks Summer

Production company Naked TelevisionCommissioner Kate TeckmanLength 4 x 30 minutes TX 8pm, Wednesday 19 February, ITVExecutive producer Simon AndreaeSeries director Phil AshtonSeries producers Isobel Williams; Rachel VinerPost houses The Edit; Sound StoreDistributor Fremantle


When Harry Redknapp emerged blinking from the celebrity jungle, there were a lot of companies suggesting ideas for him to channels, but when Naked Television's Simon Andreae approached me about a Harry series, I knew immediately it would be a winner.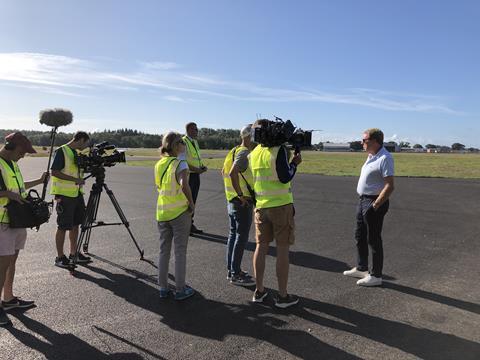 It was a lovely idea about that exclusive – and gorgeous – little spit of sand just west of Bournemouth, Sandbanks, and its most famous inhabitant.

The show sounded like great fun and was an idea very close to Simon's heart, as he had spent all his holidays there as a child.

The idea was – loosely – that Harry would show us his Sandbanks summer, allowing us to learn something new about this exclusive little corner of Britain.

Often in the company of his celebrity friends, Harry guided us around one of the most expensive stretches of coastline in the world, showcasing some of the opulence and natural beauty of the location.

But both he and Simon wanted to make a series celebrating life in and around Sandbanks in a way that could be experienced and enjoyed by anyone – not just the super-rich.

That's why fishing for mackerel in a tiny open boat, pitching a tent on neighbouring Brownsea Island, playing footie in the garden with jumpers for goalposts and even cleaning up dog poo on the beach were as integral to the series as Sandbanks' flashy yachts and fabulous mansions.

Tracking down the residents of these mansions and making them comfortable that this was not a 'point and stare' series but a genuine celebration of life in and around Sandbanks was a challenge.

Many of those who answered our calls, emails and door knocks were sceptical about showcasing their lifestyles on TV, but in the end, we were able to feature several of Sandbanks' most beautiful homes and hear from their owners about why they love this place so much.

In addition to having Simon to guide me – he would often be on location, which was much appreciated, not least because he knew the place so well – I worked alongside two excellent brains: series director Phil Ashton and story producer Tasha D'Ancona.

Tasha was in-house at Naked at the time and turned out to be second to none at fixing, unfixing, refixing and shifting whole shoots.

Isobel Williams - My tricks of the trade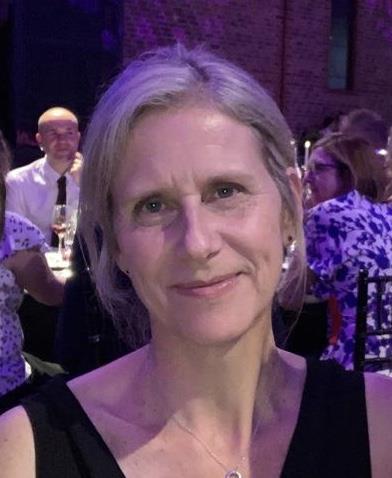 If you're recceing Sandbanks, don't forget to take your swimming costume – and a drone.
Surround yourself with a team who communicate well with one another and your contributors will enjoy working with.
When working with an older key contributor, make sure you build in plenty of breaks and access to nice coffee.
Remember that characters in a series aren't always human. Harry's two wonderful dogs, Lulu and Barney, were stars in their own right and provided some of our funniest cutaways and moments.
When shooting master interviews with ex-football managers who love sport, don't try to do it during the most thrilling Wimbledon men's final for some time.

Despite being in his seventies, Harry maintains a very busy schedule, so our biggest challenge was making the most of opportunities to capture him in and around his natural habitat with his celebrity visitors – usually two per programme – and film a couple of exciting 'set pieces' for each programme.

Consequently, on location we tried to prioritise the essential story elements to make the most efficient use of Harry's time.

We didn't always succeed – who does? – but we pulled off some lovely moments: taking Harry, John Barnes and Chris Kamara powerboat racing, Joe Pasquale flying Harry in a light aircraft and Harry going camping on Brownsea with his family – all activities he had never done before.

Doing the research

When choosing the celebs to join Harry in Sandbanks, we wanted to make sure they were people Harry knew and liked, and encouraged them to bring some added value to the show – for instance, Joe Pasquale and Nick Knowles both did a bit of research about Dorset before they came on location, while John Barnes threw himself into learning about naturism for when they passed by Studland beach.

Harry was lovely to work with and game for almost anything – except meeting naturists.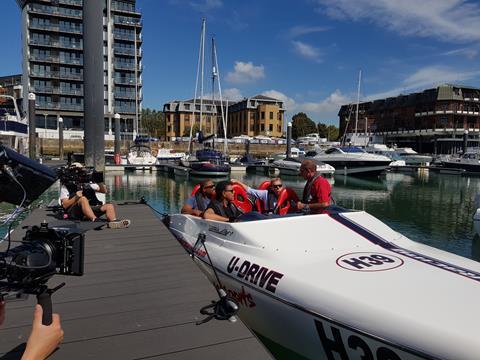 One of the greatest joys of working with Harry on this series was watching him learn new things about his manor.

He was especially excited to find out that deer swim across to Sandbanks from Brownsea Island and he proceeded to share this information with anyone he met, on or off camera. His love of animals became an enjoyable thread for us – especially when his beloved British bulldogs, Lulu and Barney, were stealing his chips or eating the plants on the veranda.

In October, I was committed to move onto another project, but luckily Rachel Viner took over to get this series over the line. She brought a fresh and highly experienced pair of eyes to the series, which was enormously helpful.

MAKING THE SHOW SING

Rachel Viner, series producer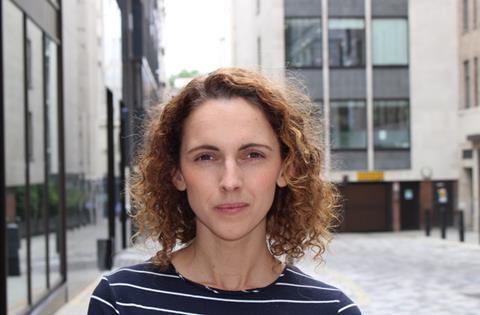 Each episode of our series is themed around a particular aspect of Sandbanks, which meant weaving the narratives into those themes and creating the right balance of story versus take-home value for the audience.

With a lot to incorporate into each episode, the temptation might have been to skip straight to the action, rather than let the surrounding actuality breathe. However, with a character like Harry Redknapp, it's these moments of actuality, when he's off-script, bantering with Neil 'Razor' Ruddock or teasing his wife Sandra, that make the show really sing.

The challenge was finding a way to fit these endearing moments, two celebrity activities and a heap of Sandbanks facts into just 22 minutes, while ensuring the pace of the show didn't feel frenetic.

One method of maintaining a relaxed vibe was the music. I wanted to give the series a distinctive soundtrack, that both encapsulated the sense of lazy summer days gone by and fitted Harry's character.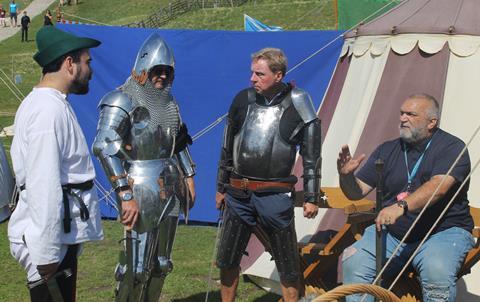 Luckily, I had a wealth of commercial music at my fingertips under the ITV blanket, so decided on a soundtrack of feelgood tunes mainly from the '60s and '70s and set a strict rule that we were not to include any music produced post circa-1985.

I hope have we achieved what we set out to do: create a fun, funny, aspirational and relatable series that feels like it moves along briskly without ever feeling breathless. It's a celebration of the great British summer, shared by Harry, in a spectacular place.